---
I have been studying and using energy healing for over 10 years. I took certification training in Quantum Touch Level 1 and 2.0, I am certified in Quantum Energy Transformation therapies and Awakening Dynamics Levels 1-4.
I have also used many other techniques and the ones that I believe are beneficial and easy to learn and use are shown below.  There are many other techniques that are very good that I am not familiar  with, require a coach or extensive training.
Please contact me with any questions and follow my Energy Healing Strategies Facebook page @EnergyHealingStrategies.
All the best.
Dawn McCrea
The Wonder Method
Energy Healing and The Art of Awakening Through Wonder by Alain and Jody Herriott is the book that teaches the method that has many applications.  I have been using this process for a few months and it combines my favorite thing from other methods.  I use it for emotional processing and I Love it.  It might not be right for people who are new to working with energy.
The Wonder Method is also taught in classes at all levels.  Click here to go to website.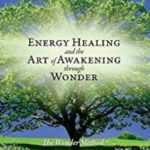 The Release Technique
The reason I like RT is it clears stress and trauma and it trains you to change the energy of your thoughts which increases your personal vibrational frequency.  When you are done with a releasing session, you feel lighter and more at peace like you've meditated for a half hour.  It combines the benefits of first three steps of my healing practice, it teaches that healing is possible, how to release sources or stress / trauma and to give yourself Love and Approval.  I prefer the audio  and teleconferences to the book.
The Release Technique is also taught in classes at all levels and issues.  Click here to go to website.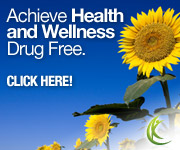 The Heading Code
I came across a book called The Heading Code by Alex Loyd and Dr. Ben Johnson.  The reason it caught my attention was one of the authors Dr. Ben Johnson was diagnosed with ALS and was able to heal himself using the healing codes in a matter of weeks.  I bought the book, bought The Healing Codes program and signed up for a group program with Dr. Loyd.  This was quite a discovery for me and opened up the idea that stress and trauma cause physical stress on your body that prevents your body from functioning properly and therefore, creates illness and disease.  It is a good start for people new to energy work.
The Heading Code also has coaching.  Click here to go to website.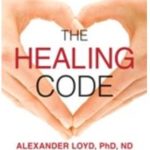 Quantum Touch
This is one of the first methods that I learned, unlike the other methods it doesn't resolve emotional issues.
"Quantum-Touch teaches us how to focus, amplify, and direct this energy, for a wide range of benefits with surprising and often extraordinary results." "Quantum-Touch is an effective method for reducing back pain , realigning structure, balancing organs, glands and systems, reducing muscle aches, healing injuries, healing burns, and so much more."
Quantum Touch: The Power to Heal and Quantum Touch: The New Human by Richard Gordon
They also have classes.  Click here to go to website.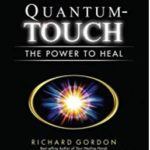 ---
Other Tools and Supplements
Over the past 15 years I have used so many healing tools and supplements that it would not be possible to list them all.  So I will list my top favorites, the ones I use now.
Structured Water Devices
I have been using a device for many years and I would not give it up.    The devices neutralize toxins, neutralize other negative energy and energizes the water right from your tap.  As a bonus, since you are structuring the water yourself, so no more plastic water bottles.  There are many types of devices portable, shower, sink, whole house.
To learn more about Structured Water, the benefits, the devices or to shop, visit the store.
You can also follow FB Page @energizedwater4you.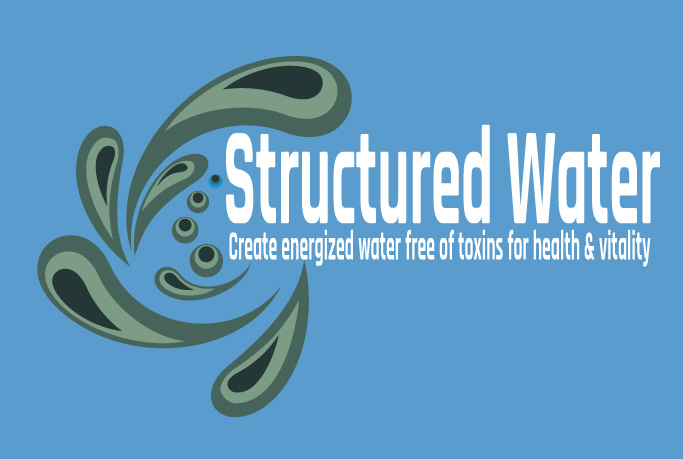 Hemp Oil (CBD)
I just started using this product because of the numerous benefits especially because it provides nervous system support, boosts immunity and healing, relieves pain, boosts mood and more...
'Faster, stronger, and more effective, PrimeMyBody's NanoEnhanced Hemp Oil far outpaces tinctures. The advanced technology behind our ground-breaking liquid liposomal delivery system makes for precise dosing and immediate effect."
To learn more about PrimeMyBody's NanoEnhanced Hemp Oil,  the benefits or to shop, visit the store.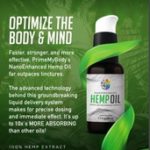 ---
Click Button to Go To Energy Healing Strategies' Facebook Page and Follow.