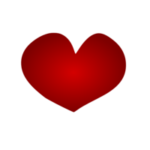 In my quest for physical healing, I have tried many energy healing therapies and techniques.  I have been trained in several techniques and am certified in a few and most of them heal, clear and process emotional issues.  Quantum Touch was one of the first techniques that I learned and still use to increase the healing energy available and boosts the mood, but it doesn't heal emotional issues.  The basic techniques are very easy to learn, but they are so powerful that there are an infinite number of applications you can learn and create.
I heard about Quantum Touch like I heard about most everything else, a teleseminar.  I bought the first book Quantum Touch: The Power to Heal by Richard Gordon 1 and learned the breathing, the basic technique and how to do self-healing.  Even just doing breathing and focused attention on love raises your vibrational frequency.  As I discussed in (The Frequency of Thoughts), having a frequency as high as Love is very constructive.  That alone makes learning this energy healing technique invaluable.

How to Learn Quantum Touch
To take the next step, you can take the Quantum Touch Level 1 course either online or a 2-day live training.  The online course is great if you want to use this energy healing technique on friends and family, but not if you want to be a practitioner.  The Level 1 course teaches the breathing and focused intention techniques and is for hands-on method, although it can be used for distance healing.  Richard Gordon later created QT 2.0 with which the healing energy is sent to where it is needed.  Because you don't need to touch the area, the healing energy can be sent anywhere in space and time.  If you are able to use your hands and send the healing, the benefits may be enhanced.  This energy healing method is easier to use, more powerful and allows for more possibilities for applications.  It is best, and I believed required to take the level 1 course before level 2.0.  The level 2.0 technique is the subject of Richard's second book Quantum Touch: The New Human.  There are also other courses to support the energy healing work like Seeing & Perceiving and Self-Creative Health which is for resolving emotional issues.  It is believed by Richard, and many of the energy healing population, that if a physical issue is chronic or returns, there is an emotional cause.
The Benefits of Quantum Touch
Quantum Touch can be used for, but is not limited to, the following purposes: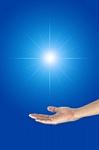 Pain Relief
Relief from tingling or numbness
Reducing muscle tightness and stiffness
Increase recovery from exercise
Structural alignment of bones
Clearing trapped emotional energy
Aid in meditation
Aid in manifesting
Raise vibrational frequency
Quantum Touch works through focused intention on the location in the body and healing goal.  It is believed that the body's intelligence will send the energy where it is needed.  So, even if your knowledge of anatomy isn't that good or you send energy to the wrong place, the healing energy will go    where it is needed.   Quantum Touch is very easy to learn and can be used by someone with no energy healing experience.  It is also so powerful that and experienced practitioner can used it and can even be combined with other energy healing therapies.  Because of the flexibility of QT 2.0, there are an infinite number of applications you can learn and create.  If you want to learn more go to Energy Healing Strategies RESOURCES and MY PRACTICE pages
Gordon, Richard, Quantum Touch: The Power to Heal, North Atlantic Books, Berkeley, California, 2006, Print.
Gordon, Richard, Quantum Touch: The New Human, North Atlantic Books, Berkeley, California, 2013, Print.
Herriott, Alain and Jody, Quantum Touch: Core Transformation, 
Please follow and like us: